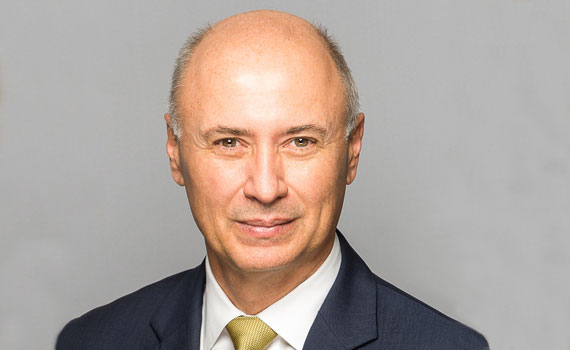 Networking Luncheon featured
Michael W. Rencheck, President & Chief Executive Officer, Bruce Power
Held on March 21st, 2023
at The Westin Harbour Castle, Toronto.
In the keynote presentation, Michael W. Rencheck discussed "Powering Ontario Forward: Building a clean energy future for Ontario."
Biography
Mike Rencheck is President & CEO of Bruce Power, Canada's only private-sector nuclear generator, annually producing 30 percent of Ontario's electricity. Established in 2001, Bruce Power is a Canadian-owned partnership of TC Energy, Ontario Municipal Employees Retirement System (OMERS), the Power Workers Union (PWU), and The Society of United Professionals. Bruce Power employs more than 4,000 people and has been one of the largest investors in Ontario's electricity infrastructure, providing billions in private dollars to the provincially-owned Bruce Power site. In addition to power generation, Bruce Power is also a world leader in the production of medical isotopes.
Over the last 36 years, Mike Recheck has served in many leadership roles in the energy sector, including time as the Deputy Chief Operating Officer for AREVA Group, as well as President and CEO of AREVA Inc. in North America, leading its diverse nuclear manufacturing and services business in Canada and the United States with a workforce of about 5,000 people. Mike previously served as Senior Vice President and Chief Nuclear Officer at American Electric Power (AEP), a major investor-owned electric utility in the United States, as well as AEP's VP of Nuclear Engineering, SVP of Engineering, Projects and Field Services, SVP of Engineering, Technical and Environmental Services; and President of AEP ProServ, a wholly-owned engineering and field services subsidiary. Before joining AEP, Mike worked for Florida Power Corporation, serving as Director, Nuclear Engineering and Projects for Crystal River Nuclear Station. Earlier in his career, Mike worked at Public Service Electric & Gas Company's Salem Nuclear Generating Station and Duquesne Light Company's Beaver Valley Power Station.
The Bruce Power site is located on the eastern shore of Lake Huron near Tiverton, Ontario, within the traditional lands and treaty territory of the people of the Saugeen Ojibway Nation. Bruce Power is dedicated to honouring Indigenous history and culture and is committed to moving forward in the spirit of reconciliation and respect with the Saugeen Ojibway Nation, Georgian Bay Métis Nation of Ontario, and the Historic Saugeen Métis, and to leading by example in this community and industry. Mike Rencheck is a Professional Engineer and certified senior reactor operator, and currently serves on the board of directors of the Nuclear Energy Institute, the Electric Power Research Institute (EPRI), the Nuclear Innovation Institute, and on the Advisory Councils of several small modular reactor companies.